BlackBird Bakery Website
I created a cartoon version of the inside of the bakery for the banner image. When you scroll across the baked goods on the counter or shelves, real photos of the product pop up. I did all the photography, hand drew certain elements and ultimately converted them to digital imagery.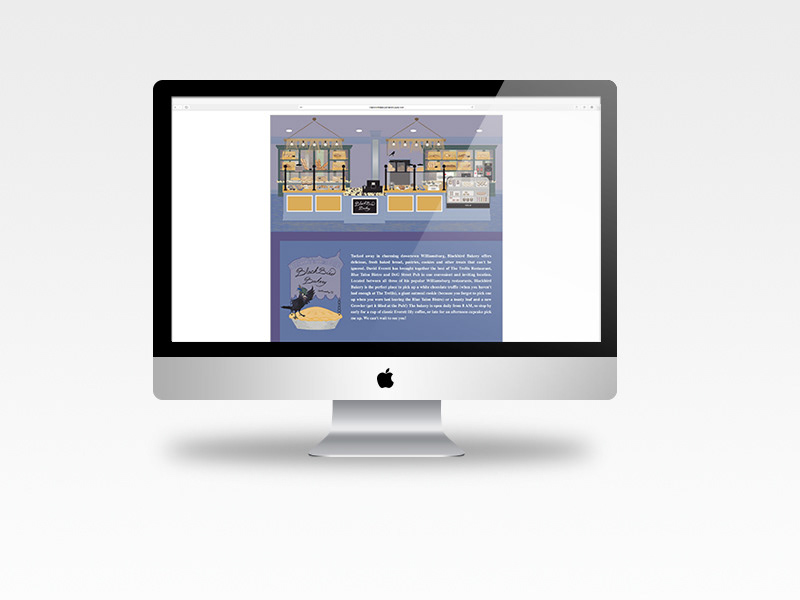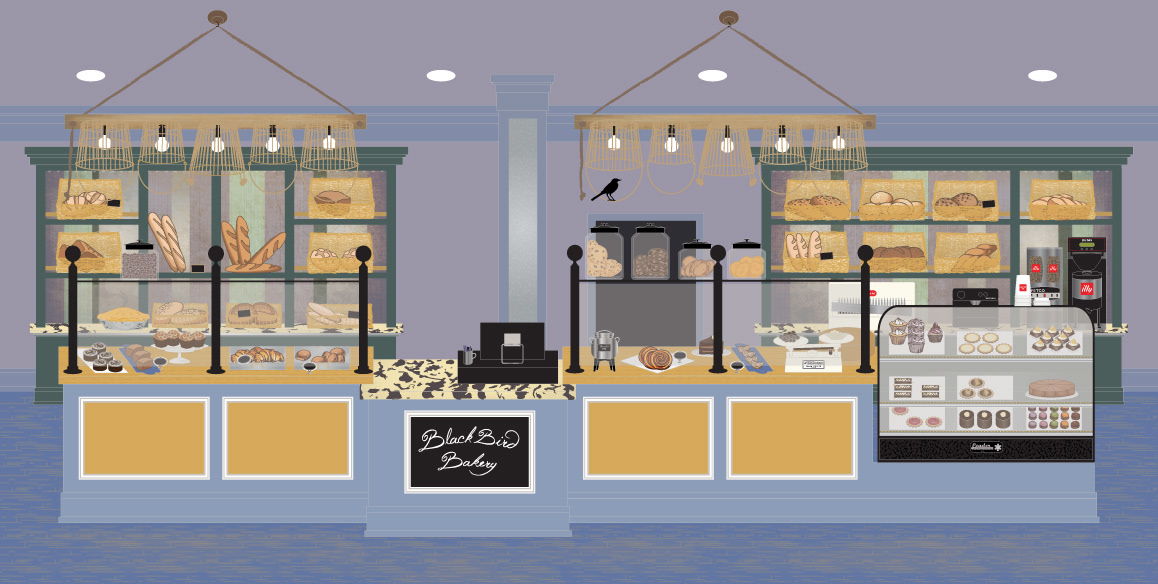 When David Everett asked me to make the website look like the inside of the bakery, I took him literally and recreated a cartoon version of it. When viewed on a desktop browser, one can scroll over the individual bakery items and a real photo of each food item will pop up.
http://www.blackbirdbakerywilliamsburgva.com